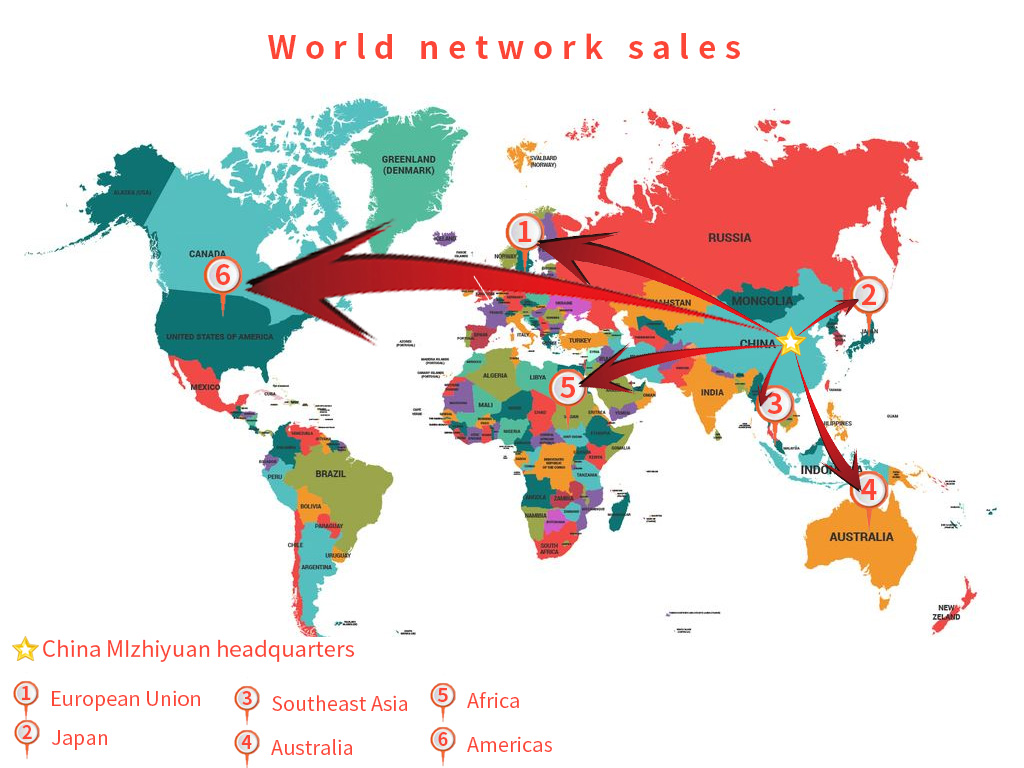 Our company adopt comprehensive development strategy in domestic and foreign markets.At present,aready formed perfect network covering more than 20 countries in the world and 30 large and medium-sized cities in China.Our goal is to build "MIZHIYUAN" become renowned honey brand in the world.
In international market,our company is working with many famous food companies including the Europe(UK, Spain, Germany, Italy and other major EU countries),Japan, Malaysia, Singapore and other Southeast Asian countries,we're also actively in exploring African and Americas markets.In next three years, our goal is to achieve coverage of five continents with more than 50 countries.
In domestic market,our company adheres to "Four Round" strategy in Large-scale supermarket, Community convenience store, Exclusive image store and Online sales.After several years of operation,it also formed a network with Anhui province as core and covering the whole East China At the same time,our company become strategic partner of many well-known domestic pharmaceutical, health food and beverage companies in China.We're devoted to expand full markets in North, South, Northwest and Northeast China.